Note
It could be difficult to secure your hotel accommodation around Yokohama area during the period of Rugby World Cup 2019.
So an earlier action of your hotel room reservation is strongly recommended for the upcoming conference of UNITECR 2019.
Hotel Map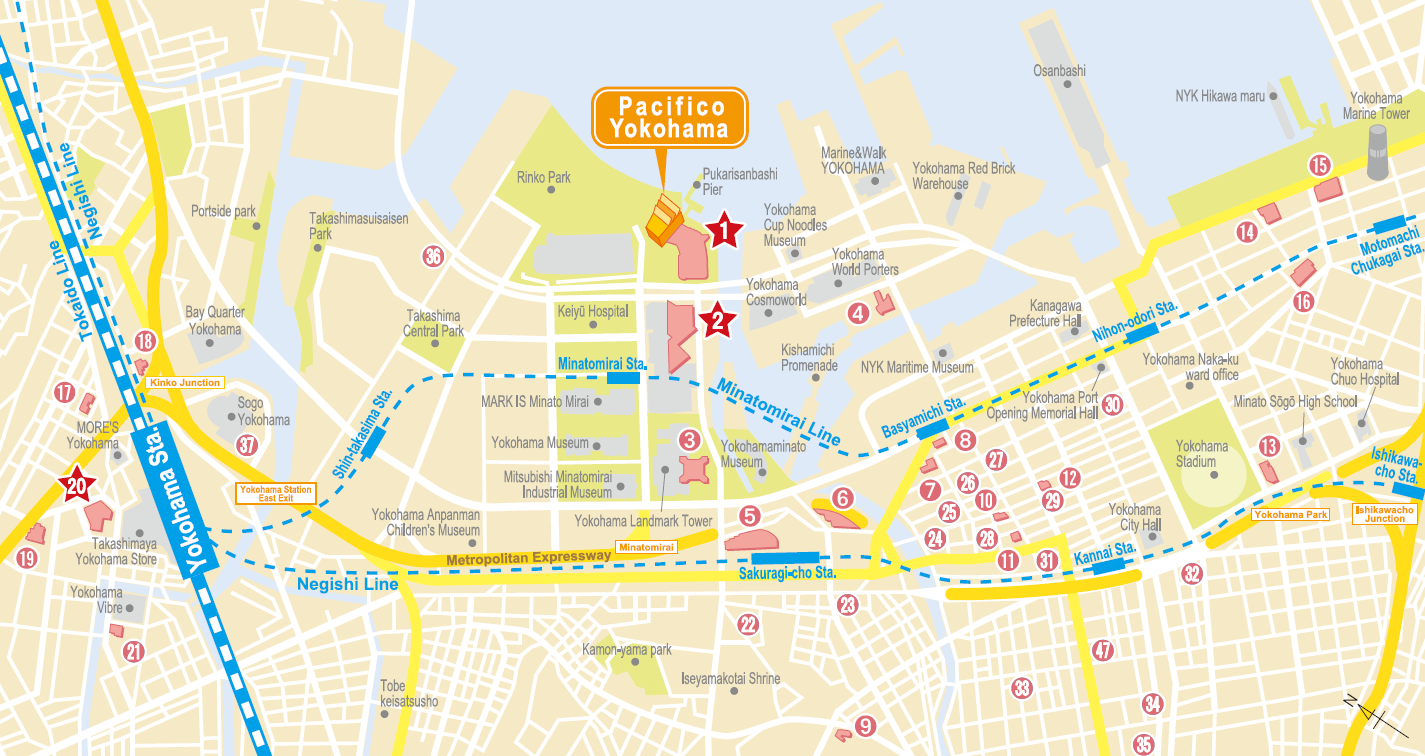 The numbers with star mark on the list indicates the high grede hotels.
INTERCONTINENTAL YOKOHAMA GRAND
THE YOKOHAMA BAY HOTEL TOKYU
Yokohama Bay Sheraton Hotel & Towers