Reactivity and corrosion of refractories used in metallurgy: steel-making, non-ferrous, foundry.
Impact on cleanliness and metal quality.
Refractory products are not only strategic for the production of metals and alloys, but they also have a direct influence on the quality of elaborate grades.
This Fire course reviews the impact of reactivity and corrosion on :
the refractory wear
the inclusionary cleanliness and quality of metallurgical products.
It mentions all the important developments that will limit the contribution of refractory products concerning wear, oxide cleanliness, steel desulphurisation, Ca treatments of alumina de-oxidation inclusions, carbon pick up for ultra-low carbon steel, clogging phenomena and atmospheric oxidation, in conjunction with efforts of the metallurgists to produce clean alloys.
The course is focused on
Students with study majors in refractory and ceramic engineering, metallurgy and materials (Master or PhD level)
Interested engineers with an employment in the refractory manufacturing or refractory consuming industry
One focus is the iron and steel industry, but also other high temperature metallurgical processes are discussed.
The F.I.R.E Compendium series 2 "Corrosion of Refractories: The Fundamentals, Testing and Characterization Methods and the Impact of Corrosion will be provided to participants.  
Date
October 17th. 2019,
Venue
Registration Fees(per person)
Less than three people:
Without compendium books: 75,000
Including FIRE compendium volume 2a,2b,2c: 100,000
Three people or more:
Without books 68,000
Including FIRE compendium volume 2a,2b,2c:  95,000
* In order to enjoy the discount rate, the registrations must be done and paid in the same registration account with
the same ID(email address) and inquiry number.
After the conference, the amount of the discount will be credited to the credit card account used for the payment.
Registration Deadline
September 13th, 2019 (Japan time = GMT+09:00)
Cancellation Policy
A cancellation of the registration will be subject to the following cancellation fees.
Through October 1st, 2019 … No cancellation fee (100% refund)
After October 1st … 100% of the registration fee (No refund)
In case you fail to make payment by the due date, your Pre-registration will be cancelled.
Course descriptions
Introduction and context   [08.00-8.15],  J. Poirier
Issues of refractory corrosion
Degradation factors
Characteristics and durability of refractories
Thermodynamics and metallurgical modelling [8.15-10:15], In-Ho Jung
Basic knowledge of thermodynamics
Slag structure and basicity
Viscosity of slag
Computational thermodynamics
Refractory corrosion applications
Break
The fundamental mechanisms of corrosion and the solutions to limit the thermochemical degradations [10.30-12.00], J. Poirier
Corrosion by liquid species (metal, slag, molten salts)
Transformation of phases
Direct and indirect dissolution, dissolution with precipitation of new compounds, growth of reaction layers
Oxido-reduction, carbo reduction, oxo reduction, Protective in-situ reactions
Microstructures of corroded refractories, industrial examples
Corrosion by gaseous species
The mechanisms: direct attack, condensation of gas and formation of corrosive liquid phases
Formation of a protective layer or structural spalling
The reactions: oxidation, reduction, dissociation, volatilization
Microstructures of corroded refractories, Industrial examples
Lunch
Testing and characterization methods to study corrosion [13.00-14.30], E de Bilbao
Traditional characterization Methods
In situ and Advanced Characterization Methods
Impact of refractories corrosion on industrial processes [14.30-15.15]
Process optimization, In-Ho Jung
Steelmaking
non-ferrous metallurgy
Impact of refractories corrosion on metal quality, J Poirier
Corrosion reactions between refractories, metal and slag
Metallurgical consequences

Steel desulphurization
Ca treatments of alumina de oxidation inclusions
Elaboration of ULC steels
Flow control
Break
Impact of refractories corrosion on inclusionary cleanliness, Christos Aneziris [15:30-17:30]
high temperature wettability
Control and prevention of non-metallic inclusions
Ceramic filters: design, efficiency, industrial results
Conclusion
Biography of the instructors
Prof. Christos Aneziris
Technical University Freiberg, Germany
Head of Ceramics at the Institute of Ceramics, Glass and Construction Materials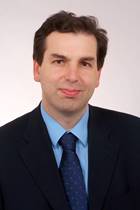 Born in Athens, Greece (05/05/1969)
Dipl.-Ing. Degree in Metallurgy, NTUA, 1992
Dr.-Ing., RWTH Aachen, 1996
Habilitation, RWTH Aachen, 2000
Prof. In-Ho Jung
Seoul National University, South Korea
Associate Professor in the department of Materials Science and Engineering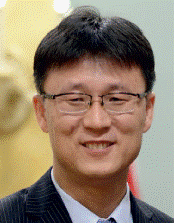 Born in Goseong, South Korea (01/04/1975)
M.Sc. degree in Material Science and Engineering, Postech, South Korea, 1999
Ph.D., Ecole Polytechnique de Montreal, Canada, 2003
Prof. Jacques Poirier
University of Orleans, France
Head of research group: Refractory Materials, design and corrosion, CEMHTI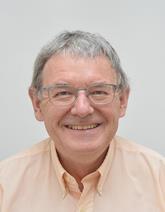 Born in Rennes, France (07/04/1958)
M.Sc. degree in Material Science, INSA, 1980
Ph.D., University of Orleans, 1983
Assistant Professor Emmanuel de Bilbao
University of Orleans, France
Research group: Refractory Materials, design and corrosion, CEMHTI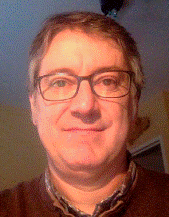 Born in Bordeaux, France (27/01/1968)
M.Sc. degree at École Normale Supérieure of Cachan
Ph. D. at the University of Orléans in 2008